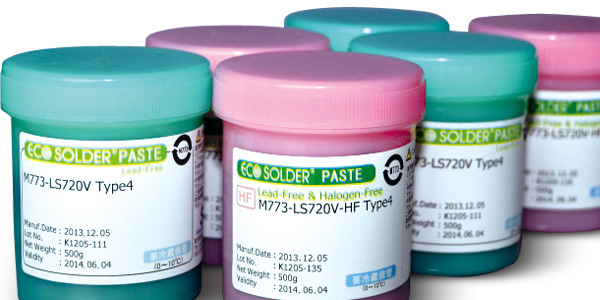 As we all know, solder paste is a combination of pre-alloyed spherical metal powder and flux medium. The design of solder paste formulations has specific characteristics of tack time, template life and rheology. Proper solder paste storage & handling preserves the original characteristics of the solder paste longer, resulting in less paste waste, better process yield and lower defect rates.
Solder paste effected by ambient environment such as heat, freezing and moisture. If exposed to these elements, the life and performance of the solder paste may be reduced dramatically. So how we store & handle solder paste?
Storage
We use lead free solder paste and store it in refrigeration at 4-8 ° C (39-46 ° F).
Normally, the shelf life of no-clean solder paste is 6 months, and the lifespan of water-soluble solder paste in a refrigerated environment is 3-6 months.
Solder paste will not be stored at room temperature of 19-25 ° C (66-77 ° F) for a long time. The shelf life of unopened solder paste at room temperature is 2 weeks.
The solder paste will not be exposed to temperatures above 29 ° C (84 ° F), which will shorten its shelf life.
Solder paste inventory on a FIFO (first in, first out) basis.
Check the humidity and temperature of solder paste each week.
Preparation
1) Prior to use, allow the solder paste to slowly be brought up to room temperature (19-25 ° C) but not warming the paste instantly by an oven or by any other heating method. Solder paste need to be removed from refrigeration at least 6 hours before printing.
2) Solder paste printing internal temperature maintain 18 ° C-24 ° C and internal relative humidity maintain 40% -50%. In addition, air (cool or warm) should not blow directly on the stencil top.
Usage
Stir the paste lightly and thoroughly with spatula in one direction for 30 – 60 seconds to ensure paste homogeneity. It cannot be mixed too long or the paste will get shear.