PCB Manufacturing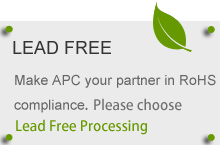 —"Multi-layer, Quick Turn, HDI PCB manufacturer"
We have been focused on high-level, high-precision PCB, Quick prototype and low to high volume PCB manufacturing, we are one of the most competitive PCB manufacturer in China.
Asia Pacific Circuits is the leading "Multi-layer, Quick Turn, HDI" PCB manufacturer. Products are widely used in high-tech communications, security, medical, aerospace, defense, automotive, computer, etc. With a strong, reliable quality and fast delivery, has been widely recognized by customers and the industry. Asia Pacific Circuits is the partner who not only provide electronic manufacturing services, but also offer after-sales service, technical service, logistic service.
Asia Pacific Circuits Competitively Rising Above Other PCB Manufacturing Companies
Continuing to work with high standards of quality and precision, we at Asia Pacific Circuits are committed to provide printed circuit board manufacturing services that can be sorted in terms of both characteristics and material. Our products are reliable and strong, meeting the exceptional standards of quality our clients expect from us. Choose us as your electronic contract manufacturing services provider and let us cater you with the best of our products and fast delivery.
Our Products - PCB Manufacturing
Our Engineers will review your files in detail and email you an accurate quote in about 2 hours.
Regular WIP updates to keep customers informed about manufacturing processes and on time delivery schedules.
Immersion Gold HDI PCB
FR4 1.0mm Board Thickness
Immersion Gold + Selective OSP
Stack up 2+6+2
Min Track/Width 3/3mil
Buried Holes
10 Layer Printed Circuit Board

Immersion Silver PCB
FR4 2.40mm thickness
1oz base copper
Immersion Silver surface finish
Min line/Space: 4.5/5mil
Min Hole: 0.20mm BGA PCB
6 Layer Printed Circuit Board

Carbon Conductive Ink PCB
Carbon Conductive Ink is used to print contact areas on Contact Pad areas on e.g. Remote Control PCBs or on Mobile Phone PCBs (replacement of ENiG Surface Finish), to print switch contacts, shield areas, heating elements or as conductor in the cross over Technology.
Rogers PCB - High Frequency
In our Advanced Circuit Materials Division, we manufacture high frequency laminates for applications in the wireless base station, aerospace and defense, automotive, high-speed digital and advanced chip packaging industries.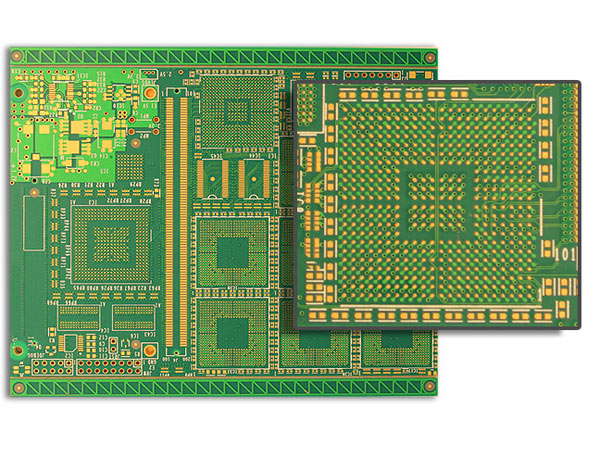 28 Layer Circuit Board
PCB Dimension: 4" x 6"
2 Sequential Lamination sections
Immersion Gold + Selective OSP
Min 3/3 Line/Space
Blind & Buried vias
28 Layer Printed Circuit Board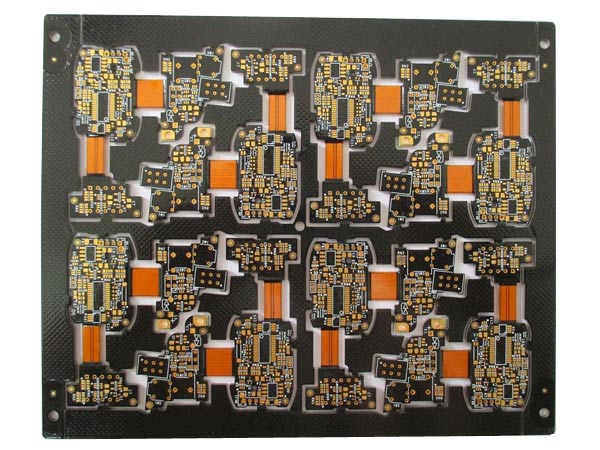 Rigid Flexible PCB Creation
FR4 + Polymide, 1.6mm Board Thickness
Minimum Line/Space: 4mil/4mil
Minimum hole: 0.30mm
Surface finished: ENIG( Au 2 U")
Panel size: 320*330mm/8up
4 Layer Rigid Flexible PCB Board

Impedance Control PCB
FR4 1.60mm 1oz finish copper
Lead Free Hasl Surface Finish
90 ,55, & 60 ohm Single Ended
90 Ohm Differential
Min Track/Width: 3/3Mil
6 Layer Impedance Control pcb

Lead Free HASL PCB Boards
Material: FR4, TG170, 1.6mm, 1OZ
Minimum Line/Space: 4mil/4mil
Minimum hole: 0.20mm
Surface finished: Lead Free HASL
Panel size: 360*520mm/1up
8 Layer BGA lead free HASL PCB, High TG

Sorted By Characteristics
Double Sided PCB
Double sided pcbs, common in both production and prototype circuits, allow a higher density in components and make layering of tracks an easier process. Compared to multilayer pcbs, double layer pcbs do not need lamination, but need plating in order to reach through hole function.
Multilayer PCB
The quick development of electronics has high requirement to printed circuit board, which single sided or double sided printed circuit board cannot reach, thus, multilayer pcbs were designed. Printed circuit board with four or more layer is called multilayer pcbs or multi-layer printed circuit board.
Flexible/Rigid-Flexible PCB
Flexible PCB is a printed circuit made of a flexible insulating substrate, with the advantages that rigid printed circuit board do not have. Rigid-flex PCBs combine the advantages of rigid and flexible printed circuit boards and can take great function of several rigid boards interconnected with cables or connectors.
Blind & Buried Via PCB
Blind holes start on an outer layer but terminate on an inner layer. Buried Vias exist only between inner layers but do not begin or terminate on an outer layer. Blind & Buried vias can be divided into two kinds, mechanical and laser. Blind and buried vias help to reach PCB density by allowing features and lines to be designed above.

Impedance control PCB
The most common example of a controlled impedance component is the downlead (or feeder) connecting a receiving aerial to a wireless or television set. For bare board pcbs, we can do single ended impedance control and differential impedance control pcbs, and the best tolerance we can do now is ±5%.
Gold Finger PCB
Gold Fingeris agold-platedterminal of a card-edge connector, usually, fingers are done by flash gold (hard gold) and the gold thickness is requested to be from 3u to 50u because fingers are mainly used for pluging for many times. We have great advantage in gold finger pcbs production, and now, the thicknest gold we can do is 50u.

Lead Free HASL PCB
Lead free HASL PCBs are cheapest compared to Immersion tin silver gold pcbs, except OSP pcbs. However, OSP surface finish has disadvantage of short storage time and get oxidized when open in the air. Lead free hasl advatanges: Excellent wettability, good shelf-file, excellent solder joints, low cost, excellent reflow cycles, excellent surface oxidation...
Immersion Tin PCB
Immersion Tin is the lead-free alternative to the Hot Air Leveling(Hasl) process on pcbs. On PCB surface and the bore holes, the thickness of Tin is between 0.7 μm and 1um. The tin layer protects untreated copper from oxidation; it is a perfect foundation for soldering applications, as well as for plug contacts during the production of PCB.

Immersion Gold PCB
Immersion Gold, also called ENIG, has been growing as one of the best finishing methods for printed circuit boards. ENIG is a costlier finish, but offers the best characteristics for pcbs. Immersion gold chemistries offer many strengths like excellent surface planarity coplanarity, excellent wettability, long shelf-life and surface oxidation.
Immersion Silver PCB
Immersion Silver Plating is a surface plating technology used for Printed Circuit Boards,it is deposited directly on the copper surface by a chemical displacement reaction and is available in the industry all co-deposit and organic anti tarnish with the immersion silver. This reaction is fast and does not require the relatively high temperatures of ENIG.

Carbon Conductive Ink PCB
Especially conductive inks' high conductivity and its excellent abrasion resistance provide excellent long term reliability results. Excellent definition due to optimized Rheology, Excellent adhesive strength and mechanical stability, Resistant during HASL, High chemical resistance, Protecting during plating processes by peelable soldermask.

Flash Gold PCB
Flash gold was one of most famous surface finish on PCB in the past, it is replaced by immersion Gold (also called ENIG or soft gold) because of appreciation of gold. The gold thickness by flash good will be thicker than immersion gold, and now, flash gold is only used in special places like gold fingers.
We provide customers with quality, reliability and a single point of support.
Asia Pacific Circuits specialize in PCB manufacturing and assembly.
High TG PCB
High TG materials have better mechanical strength, dimension stability, adhesiveness, moisture absorption, thermal decomposition, and thermal expansion than normal TG pcbs.
Aluminium Based PCB
Aluminum base have excellent flame retardant, high mechanical strength, dimensional stability etc. Especially it has very good heat sink, electromagnetic shielding and solder float.

Iron Based PCB
The PCB use material for the base is from special steel, silicon steel and ect in stand of FR4 or CEM1 and can dissipate heat away from critical board components and to less crucial areas such as metallic core or the metal heatsink backing.
Cu Based PCB
Plate surface smooth, dimensional stability, high strength, easy processing. because of small thermal resistance, cu based PCB are widely used in industrial power equipment, automotive ignition, regulator, speakers...

Rogers PCB
As famous and expensive base material in the world, Rogers have its obvious and remarkable advantages like high frequency,high reliability and stability, as well as the dielectric constant evenly distributed (which is the fatal defects of other pcb materials).
Teflon PCB
As another kind of high frequency material, Teflon are widely used in wireless networks, wireless communications and satellite communications, in particular the popularity of 3G networks exacerbate the market demand for the product on the HF PCB.

ARLON PCB
Arlon's materials are used in a variety of applications, which have typically require laminates with specialized electrical, thermal, mechanical, or other performance characteristic that exceed those of traditional standard FR-4 materials.

Halogen Free PCB
"Halogen-free" means the product material does not contain any compounds derived from these elements. Halogen free pcb have a characteristics of safety, Higher Application Temperature, Environmental Initiatives Fire Damage Prevention and so on.
Asia Pacific Circuits is more than just a leading PCB manufacturer.
We are a one-stop shop for all your PCB assembly needs.